Als kind van de sixties is Irene Maria geboren en getogen in haar ouderlijk huis op de Loet in Schagen. Een echt Schagenees meisje. Eenmaal in Amsterdam via de vloer van de grote Italiaanse en Franse modehuizen, naar de houten vloeren van Yama Yoga Studios in Qatar en Jivamukti Yoga in New York, India en Kaapstad. Haar Prada's ingeruild voor een meer gegronde benadering van het leven, op blote voeten, mediating Great Nature and Personal Nature; Inner, Outer and Sacred. De cirkel is rond vanaf 16 augustus 2021 terug op de Loet, nu naast haar ouderlijk huis, wonen, verzachten, verstillen en verbinden, haar teachings delen vanuit haar YINHUIS op Loet 18.
I.M., Founder, Senior Advanced Yin Yoga Teacher, Wounded Healer, Breath, Sound & Water Witch, Yin Yoga Room
Her Magic Staircase;
Certified Ashtanga Yoga Teacher ~ Yama Yoga Studios Qatar
Certified Jivamukti Yoga Teacher ~ Jivamukti Yoga New York
Certified Yin Yoga Teacher ~ The Functional Yoga Teacher Training ~ Yoga Garden Amsterdam
Certified Yin Yoga Teacher Module I, II en III ~ Yin Yoga Academy ~ Bivag Sneek
Certified Yin Yoga Medicine Module I, II en III ~ Yin Yoga Academy ~ Bivag Sneek
Certified Assisted Yin Module I en II ~ Yin Yoga Academy ~ Bivag Sneek
Certified Yin Yoga 3.3 ~ Yin Yoga Academy ~ Bivag Sneek
Certified The Way of the Gong ~ Spirit Connection Hilversum
Certified Wim Hof Fundamentals ~ Wim Hof Academy Module I
Certified Katonah Yoga Mentorship Program ~ Katonah Yoga New York
Certified Katonah Yoga Body Reading Training ~ Katonah Yoga New York
200hr Katonah Yoga Teacher Training ~ Katonah Yoga New York ~ 2021 and ongoing
Immersions;
Transcendental Meditation with Maharishi Mahesh Yogi ~ India
Maharishi European Research University campus located in Vlodrop
Jivamukti Immersion with Yogeswari ~ Yama Yoga Studios Qatar
Jivamukti Wild Woodstock Intensive Retreat ~ Woodstock NY
Jivamukti Yoga with Lady Ruth ~ Svaha Yoga Amsterdam
Jivamukti Yoga with Gabriela Bozic ~ Svaha Yoga Amsterdam
Jivamukti India Asana ~ Govardhan Eco Village, Maharashtra India
Jivamukiti Yoga with Sharon Gannon & Jules Febre~ Svaha Yoga Amsterdam
Jivamukti Immersion with Emma Henry ~ La Boccella Estate Tuscany
Breathwork on the Spiritual Path Retreat with Peter Vermeiren ~ DNYS Amsterdam
Irene is een Certified Senior Advanced Yin Yoga Teacher en heeft inmiddels alleen al in haar Yin Yoga Room in Schagen meer dan 2.000 Yin Yoga lessen gegeven. Haar voortdurende opleidingen ~ inmiddels meer dan 1.000 uur ~ worden gedeeld met al haar studenten door haar liefde voor Yoga en de trillingen van haar betoverende 50" Dark Water Gong. Zij maakte halverwege de jaren negentig kennis met yoga en geeft sinds 2012 les in Ashtanga Yoga, Jivamukti Yoga en Yin Yoga. Momenteel studeert zij 'the Theory and the Practice of Katonah Yoga' met de founder Nevine Michaan en voltooit haar 200hrs Teacher Training with Katonah Yoga New York... 'Where your teacher comes to practice.'
Laat je tijdens haar hartverwarmende Yin Yoga lessen uitnodigend aanraken door de harmonische effecten van haar indrukwekkende en betoverende 50" Gongland Dark Water Gong, de helende werking van de Crystal Tones Crystal Singing Bowls, Sound Healing, Conscious Breathing, Yin Yoga Assists en de kracht van de pure Essential Oils van Young Living. Haar doel is een plek te creëren waar haar studenten zich geïnspireerd, veilig en gekoesterd voelen. Ruimte om te smelten en verzachten, te vernieuwen en opladen.
Irene's yoga pad heeft haar via Qatar geleid naar India, New York en Kaapstad voor het beoefenen van Ashtanga Yoga en de geavanceerde certificering in de Jivamukti Yoga Method met haar geliefde leraren Sharon Gannon en David Life. Na haar terugkomst in Nederland is zij zich gaan specialiseren in Yin Yoga en heeft vele uren mogen doorbrengen met Anat Geiger, Marcel van de Vis en Emrik Suichies.
Haar lessen zijn gebaseerd op aspecten van onderdompelingen in bonte demimondes: ashrams, kunstwerelden, academische wereld, meditatie retreats en sound healing circles. Deze uiteenlopende, vaak paradoxale uitstapjes en ervaringen hebben ertoe geleid dat zij bepaalde waarden is gaan omarmen bij het lesgeven in yoga. Groepslessen bloeien open in een sfeer van humor, speelsheid en enthousiasme met aanpassingen die voortkomen uit respect, empathie en precisie.
Tijdens de laatste en strengste lockdown de tijd durven nemen voor persoonlijke ontwikkeling. Wu Wei. De kunst van het Niet Doen. Niet online lesgeven. Niet profileren op social media. Maar de tijd nemen voor verdieping, zodat het elkaar persoonlijk ont-moeten in verstilling, met trilling als medicijn nog completer wordt. Haar lessen verweven met Katonah Yoga. Thuis dit unieke recept toepassen voor haar Self Practice met Wim Hof Fundamentals, Breathwork, Conscious Breathing, Pranayama, Yin Yoga, Katonah Yoga, Katonah Inspired Yin Yoga, Sound Healing en Gong Baths.
Haar huis als Ashram, haar handen in de aarde, haar voeten op de mat, haar neus in de boeken om te wonen, verzachten, verstillen en verbinden, haar teachings te kunnen delen vanuit haar YINHUIS op Loet 18. Katonah Yoga, Taoïstische theorie, heilige geometrie, magie, mythologie, metafoor en verbeelding in een praktisch raamwerk, ontworpen om jouw persoonlijk en gemeenschappelijk welzijn te versterken. Framing the Practice. Persoonlijke ruimte wordt gedefinieerd en verfijnd. Het verweven van de Katonah Yoga theorie in haar Yin Yoga lessen en jouw persoonlijk welzijn.
"Framing the Practice met Katonah Yoga om Yin op de meest authentieke wijze te kunnen beleven. The Body as the House. Traveling the Magic Staircase. Anywhere the Mind goes the Breath can follow. Anywhere the Breath goes the Mind can access. Find Your Inner Nature door YIN + GONG + BREATH.
Zij is de docent en eigenaar van Yin Yoga Room en heeft gestudeerd met vele beroemde yogaleraren. Katonah Yoga met Nevine Michaan, Abbie Galvin, Dages Juvelier Keates, David Regelin, Kyle Henry & Josie Schweitzer. Yin Yoga met Anat Geiger, Marcel van de Vis en Emrik Suichies. Jivamukti Yoga met Sharon Gannon, David Life, Jules Febre, Lady Ruth, Yogeswari, Rima Rabbath, & Emma Henry. Ashtanga Yoga met Lino Miele en John Scott. Anusara Yoga met Bridget Woods Kramer en Jonas Westring. Vinyasa Flow Yoga met Kathryn Budig en Julie Martin. Scaraveli Yoga met Paddy McGrath. Transcendental Meditation with Maharishi Mahesh Yogi.
My Indian Journey: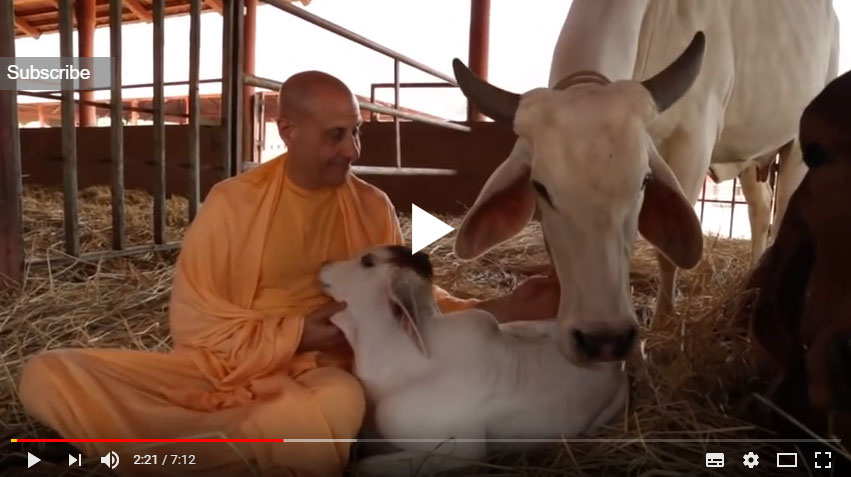 Liefde en dankbaarheid voor alle 'leraren' waarvan ik ooit het privilege had te leren, mijn ouders, degenen die dit pad voor mij liepen, mijn studenten, mijn beruchte hondje Noodles en zijn waardige opvolger Lhasa, mijn in Qatar geadopteerde straatkat Zou Bisou Bisou en tenslotte ons kostbare aardse bestaan met al haar oneindige potentie. Ik geloof dat een oprechte, toegewijde yoga practice een groot verschil kan maken in ons leven. Het is een verrijking die energie, inzicht en een doel geeft. De wereld heeft spiritual warriors nodig. Die moedig genoeg zijn om zichzelf eerlijk in de ogen te kijken, gedreven zijn om te veranderen wat veranderd moet worden en mildheid tonen als verandering niet mogelijk is.
"You have no choice to be a warrior or not. You have to fight. The only choice you have is what kind of warrior do you want to be. Don't be a child, unwilling to grow up. Rely entirely on your clarity of thought, purity of motive and integrity of action. You cannot go wrong. Re-create yourself and be the change you wish to see in the world." ~ Irene
Live The Process
Sharing YIN in Schagen since 2018
#thebodyasthehouse #travelingthemagicstaircase #findyourinnernature